The very reliable and well connected British magazine Autocar reports that Audi is likely to announced an electric Mercedes G contender in 2027. It would be a luxurious offroader based on a new electric platform (not the PPE that will be used by the upcoming electric Q6 and A6).  Audi Chefdesigner Marc Lichte sees this a big opportunity in the luxurious offroader segment because there are only two competitors out there: The Mercedes G and the Land Rover Defender. Autocar writes:
Speaking exclusively to Autocar, Audi designer Marc Lichte – who hinted at the prospect for a new 4×4 – refused to be drawn on specifics of the model's make-up, but said it will ride on a platform taken from elsewhere in the VW Group portfolio.

Because the upcoming SSP platform – destined for use across all VW Group brands as a replacement for the currently ubiquitous MEB – has been delayed until at least 2028, it is highly likely that Audi will look to nascent sibling brand Scout to provide a more conventional 4×4 SUV architecture for its debut model in this sphere.
I imagined how such an Audi offroader would look. My bet is that it wouldn't have the super boxy design like the G class, but a more massive and rounded Audi design. So here are a couple of variations: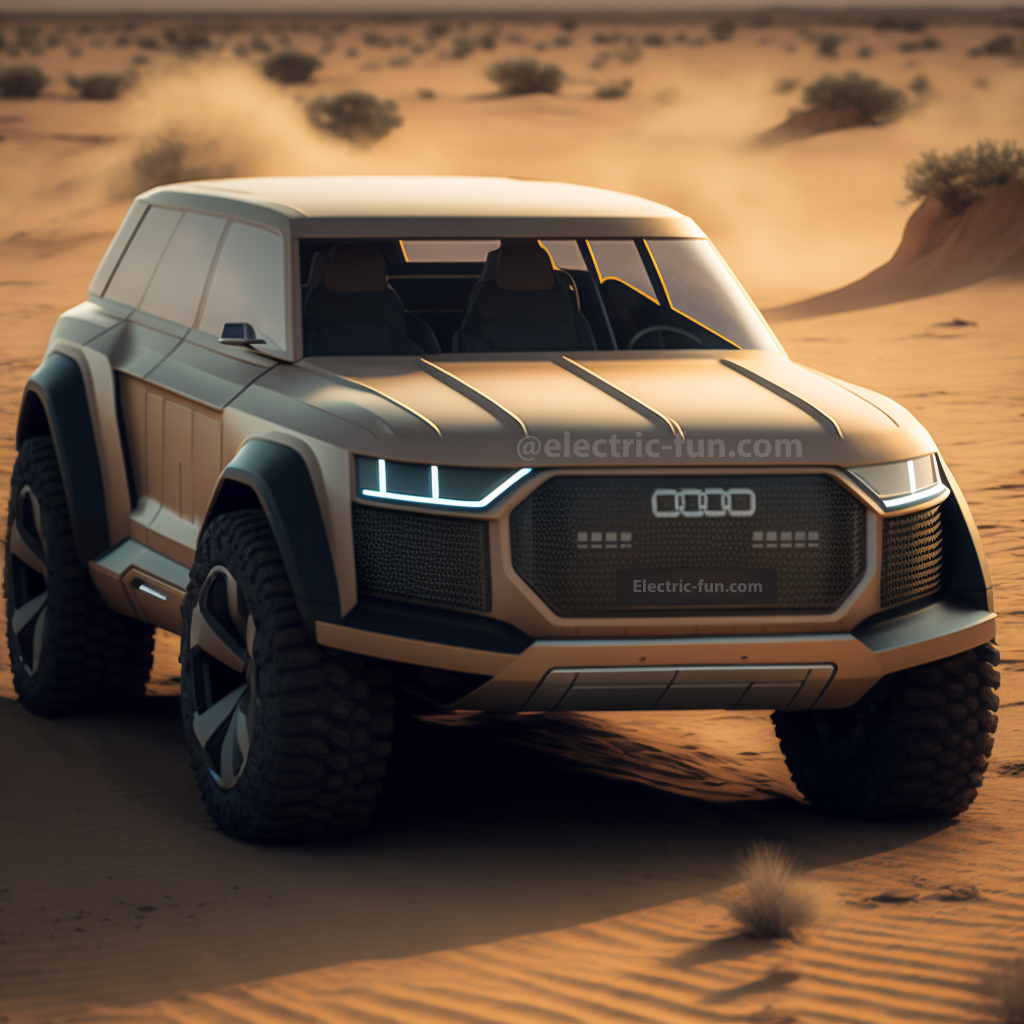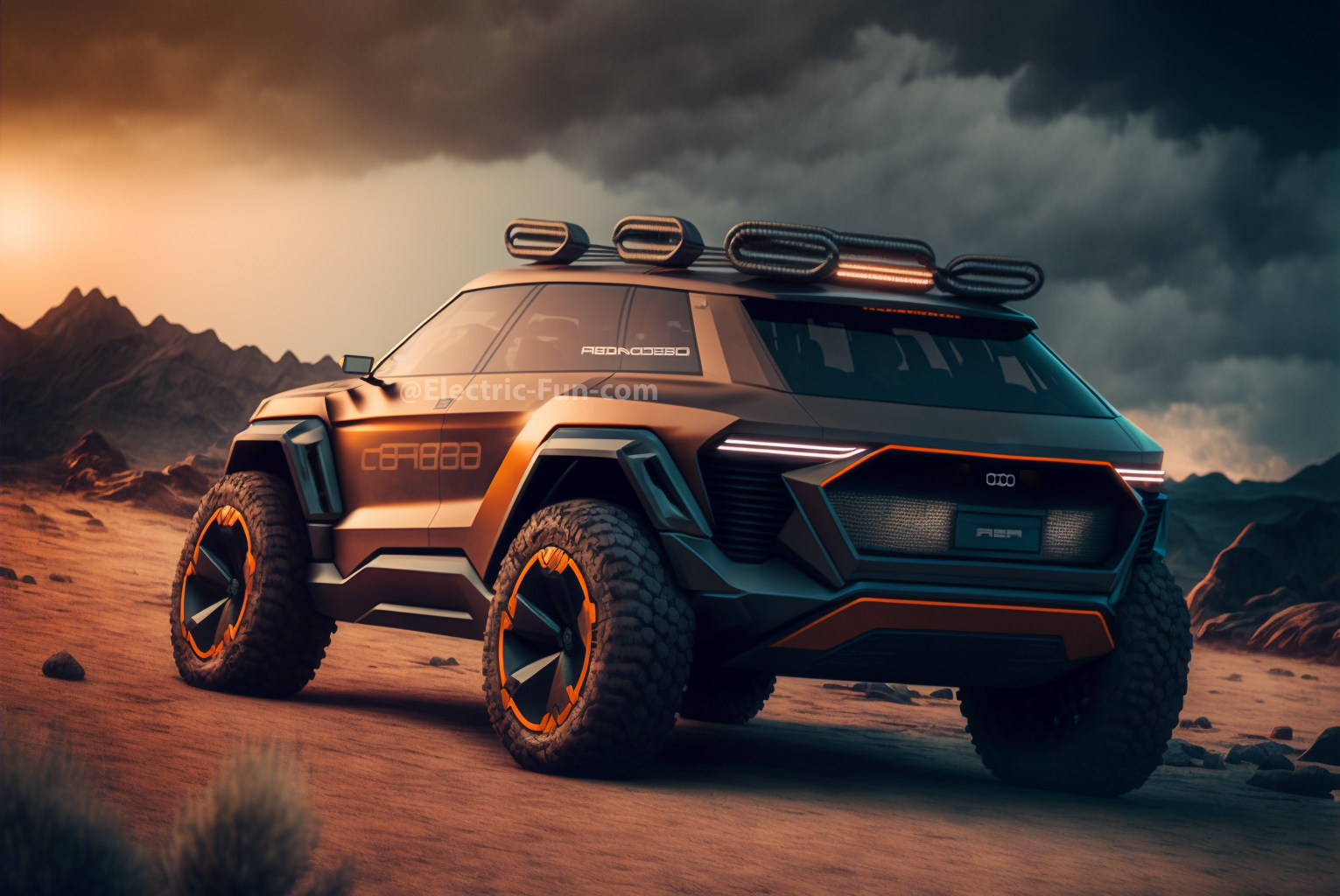 I know the wheels are a bit over the top…but overall would you like it?
To not miss any future electric car model news and images subscribe our Twitter and Instagram accounts!
P.S.: A really hard core version would be this: