The German magazine Auto Motor Sport spotted the new Mercedes electric C-class car during the usual winter testing.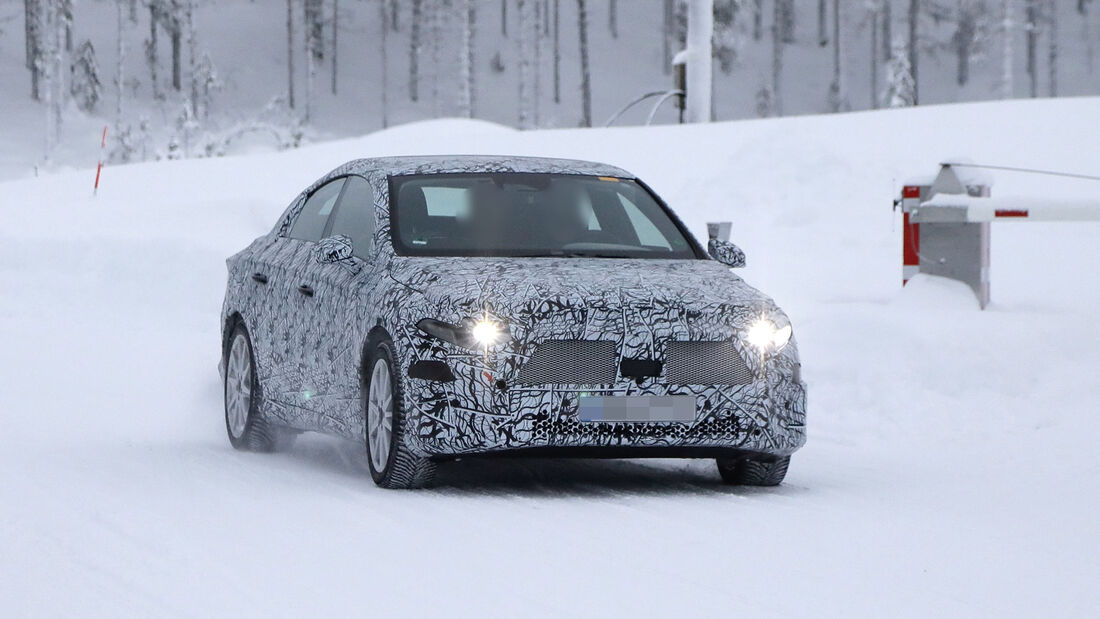 The upcoming production version of the recently shown EQXX Concept appears larger and of course more conventional than the spectacular study. The EQC measures around 4.70 metres in series trim. Compared to the C-Class, the EQC no longer appears in the classic three-box design.
Independent design for the EQC.
Even in the still heavily camouflaged prototype, it is clear that the design of the model is no longer necessarily based on the style of the EQS or EQE. Instead, the front appears low and will have a much more aerodynamic design. The slightly rising bonnet leads into a strongly curved windscreen. On the side, we already recognise classic door handles as well as a very high lower window line and some beading that stands out through the camouflage.
The window band is narrow, the roof slopes down sharply towards the rear. The shoulder section is strongly flared and the overhangs appear large. The rear section with the stubby tail appears drawn in. Compared to the EQXX, the electric C-Class is higher to facilitate entry. The passenger compartment appears wider to offer three full-size seats in the rear.
This is how the EQC might look if it indeed will take inspiration form the EQXX (which we hope it will):